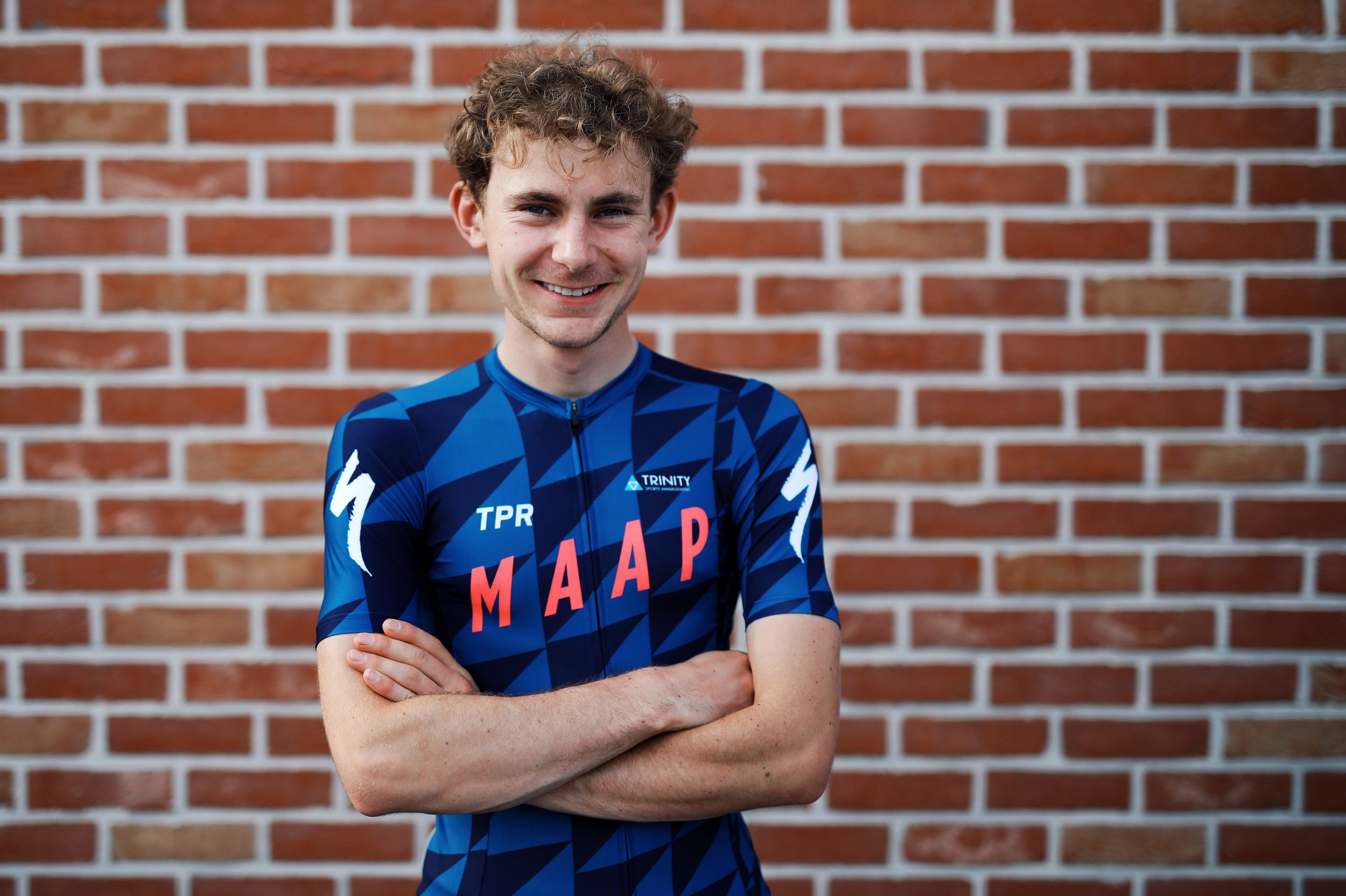 Favourite…
Bike race: Paris-Roubaix – it's like cyclocross on the road.
Car: Porsche GT2RS
Meal: Pizza, more pizza then profiteroles.
Challenge Tub: That's a hard one. Probably the Dune because if it's a Dune day it means it's fast and sandy, so it's going to be a quick course.
OTE Product: Chocolate anytime bar because it doesn't taste like a riding snack, it tastes like a treat!
Piece of MAAP clothing: The bibs because the chamois is the comfiest I've ever used.
Q&A
Q1. Interests outside cycling? Playing Fortnight.
Q2. What would you do if you won the lottery? Buy me and my dad matching GT2RS'
Q3. If you could live anywhere in the world as a bike rider where would you live? Switzerland for the mountains.
Q4. One cool fact about you (NOT cycling related)? At some point in my life I want to go to Japan to drift cars.